Cartoons are one of the things I like watching because they are hilarious and they bring out my childish self. So I enjoy them with my 4 year old nephew -Joze over the weekends. This weekend we watched a classic-Jungle Book.
I am certain a multitude of us have watched this amazing story and as children ; it was simply fascinating how this young boy communed with animals let alone be raised by the fierce animals of the jungle.
On watching it this time around, "my mind was alert and my heart was receptive ", I couldn`t help but notice the bible facets embedded in the story line (not sure if the script writers know this or intended it so) Let me indulge you in facet 1-Peace rock.
During the dry season, all the animals in the jungle gather at the Peace Rock to drink the water that remains, as part of the Water Truce, abiding by the "Law of the Land" to not attack or devour one another.
.
The Peace rock analogy reminded me of God, who welcomes all without finding fault, don`t have to be perfect to drink from His well. He says, come as you are.'' He says, I don`t condemn you.''
His word is clear in Romans 8:1, "there is therefore now no condemnation to those who are in Christ Jesus, who do not walk according to the the flesh, but according to the Spirit."(NKJV)
Psalm 18:2" The Lord is my rock…" (NKJV)
All these are simple notes etched on /in our peace rock .
Shere Khan fumes fear and terror among the rest of the jungle dwellers but he also respects the water truce while at Peace rock and promises Akela (pack leader ) that the ," waters will rise again and their will be no need for a truce and then he will come for the human and devour him."
Do these words sound familiar? Have you believed the devil`s lies, allowed fear to be instilled in you? forgotten who and whose you are?
Akela is a representation of Jesus ,who shields us from the devil`s trap to remind us that He is our shield and strength. He drapes us in strength for the new day.
Psalm 18:32," It is our God who arms me with strength ,And makes my way perfect." (NKJV)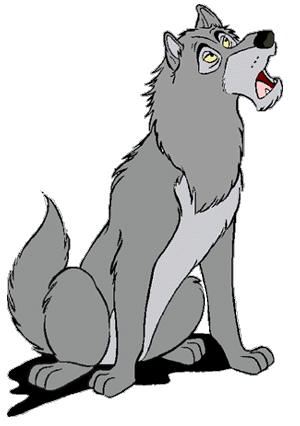 Shere Khan symbolizes the devil himself, who is out to get you. He grips you with fear and makes you forget,`whom you have believed in-Your deliverer, shield, rock, fortress, portion and strong tower.''
Be reminded that, He who is in you is greater than He who is in the world (1 John 4:4) in spite of the Shere Khans of this world.
Like Paul, boldly declare, "…for I know whom I have believed and am persuaded that He is able to keep what I have committed to Him until that Day."2 Timothy 1: 12
Keep at and in our PEACE ROCK.